FMS 1220MM RANGER W/REFLEX SYS & FLOAT RTF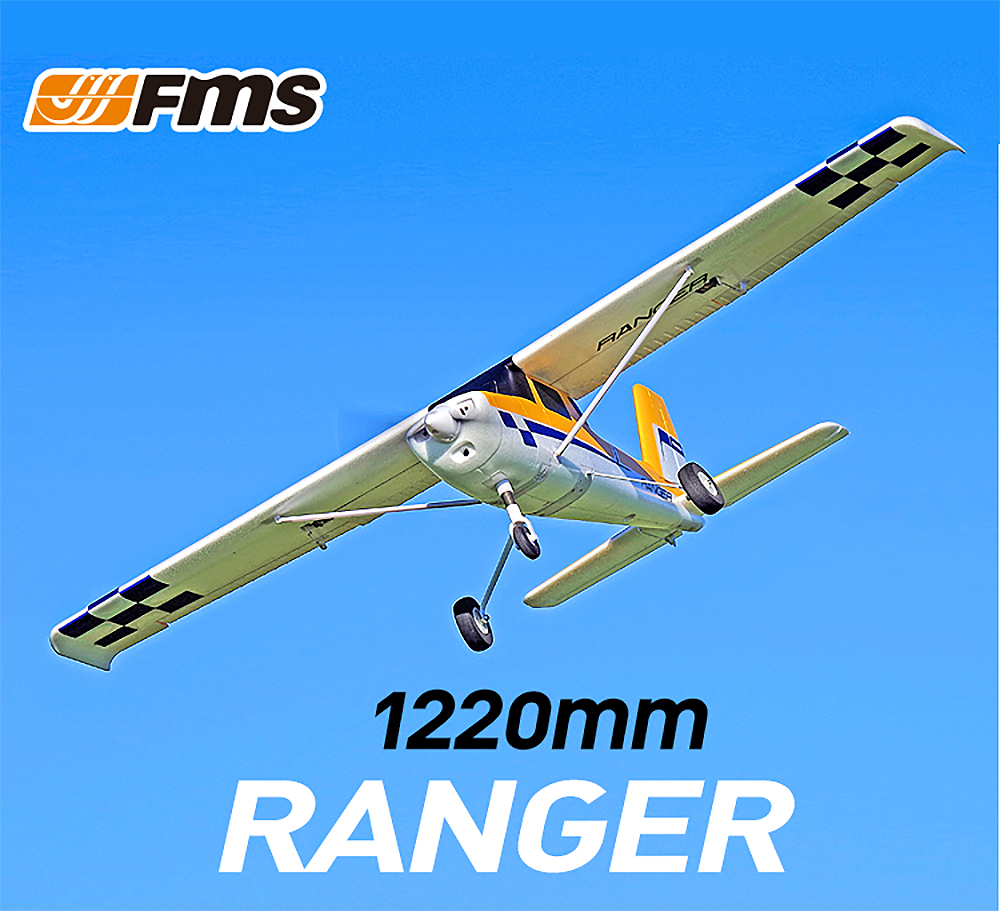 As the newest member of the FMS multi-purpose aircraft lineup, the 1220mm Ranger retains all of the fantastic features that pilots have come to expect from FMS- stable flight characteristics, easy to assemble airframe and realistic, general-aviation inspired design.
Built with ultralight EPOfoam, the large, high-winged airframe configuration gives the Ranger low wing-loading and extraordinary amounts of lift, even at slow speeds. Robust plastic struts give extra strength to the wings during aerobatic maneuvers and the patented high-strength tricycle landing gear makes ground handling a breeze.
A great aircraft is nothing without a great, dependable power system and FMS has equipped the Ranger with a 3136/1200KV outrunner motor with 20A PredatorESC, which allows the Ranger to climb almost vertically on demand! In the box, the Ranger comes with two sets of landing gears- a high-strength metal landing gear for ground operations and a pair of floats with an integrated rudder for water operations. Designed with a yellow and white high-visibility color scheme, the Ranger can always be easily orientated even in gloomy, overcast weather.
Like the Super-EZ and the Kingfisher, the Ranger is designed with ease of assembly in mind. Requiring only 6 (wheeled landing gear) or 10 (floats) screws to completely assemble, the longest wait time is the time it takes to charge the battery!
Also included FREE is FMS's new Reflex System – an advanced flight control module designed to provide electronic stabilization while retaining natural flight characteristics.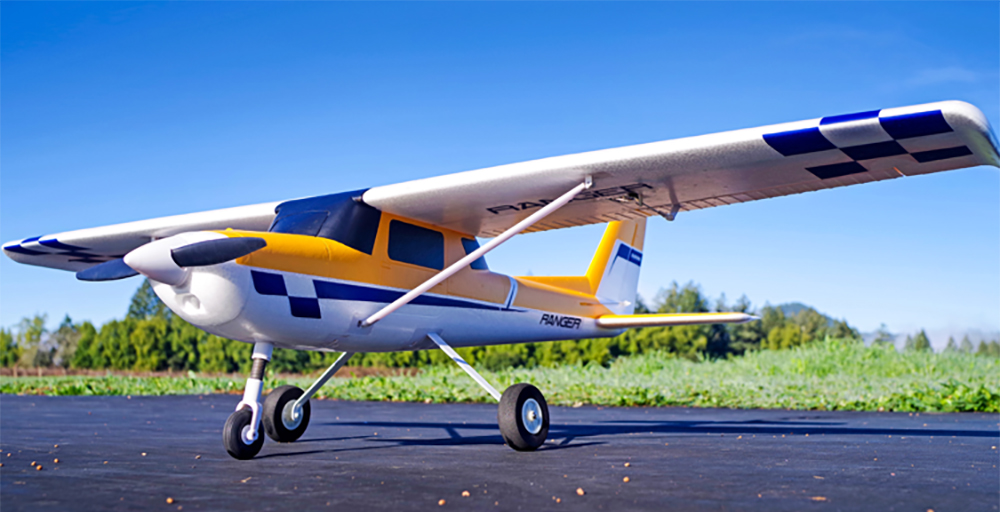 FEATURES
High-spec power system: 3136/1200KV motor, Predator 20A ESC
Two landing gear types included- Tricycle and floats!
High strength, lightweight metal landing gear for all-ter-rain operations.
Screw-together and twist-lock assembly,completed in 3-10 minutes
10-15 minute flight times (RTF specification)
One piece horizontal stabilizer for precise flight character-istics
FREE 6 Axis flight control system in the box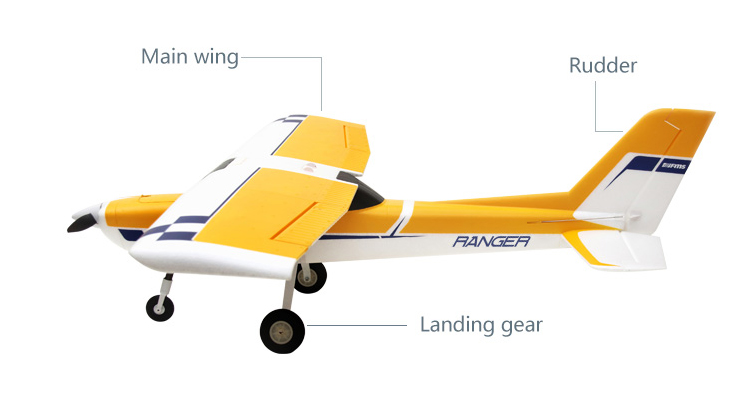 SPECIFICATIONS
Wingspan: 1220mm/48in
Overall Length: 947mm/37.3 in
Flying Weight: 1200g/oz(float included)
Motor Size: 3136-1200KV
ESC: 20A
Servo: 9g Servo x 5pcs (float included)
Radio: 4 Channel
CG (center of gravity): 50-60mm(From Leading Edge)
Prop Size: 10*5 2-blade
Recommended Battery: 3S 1300MAH 25C
Battery Connector: XT-60
Aileron: Yes
Elevator: Yes
Rudder: Yes
Flaps: No
Retracts: No
Approx. Flying Duration: 10 min
Minimum Age Recommendation: 14+
Experience Level: Intermediate
Recommended Environment: Outdoor
Material: Durable EPO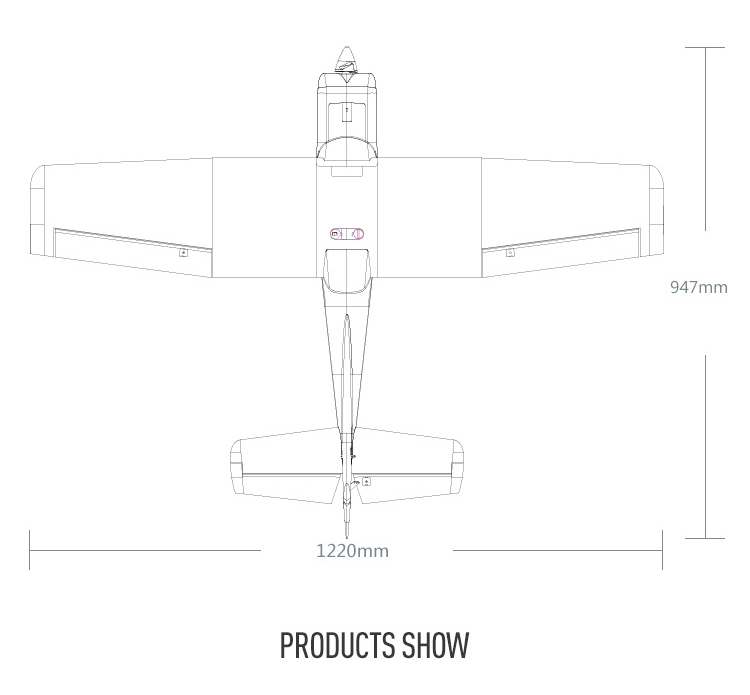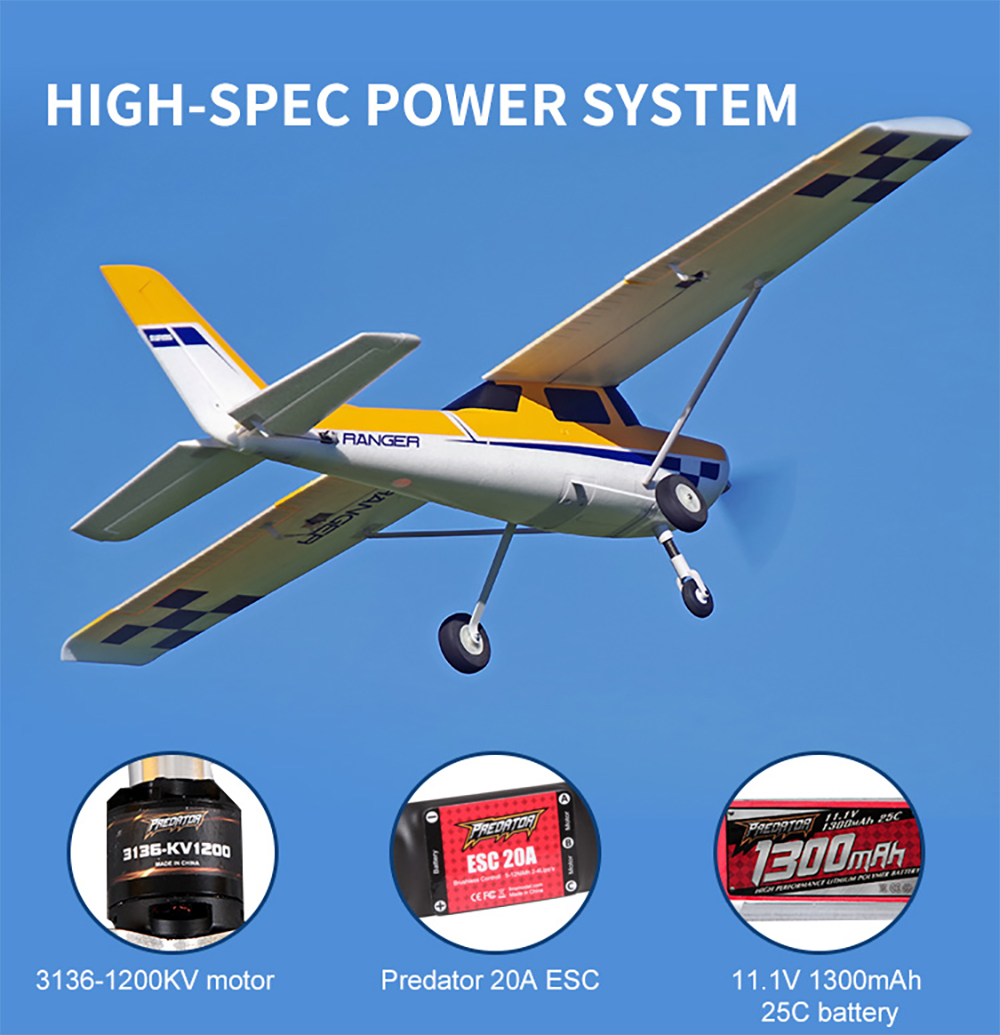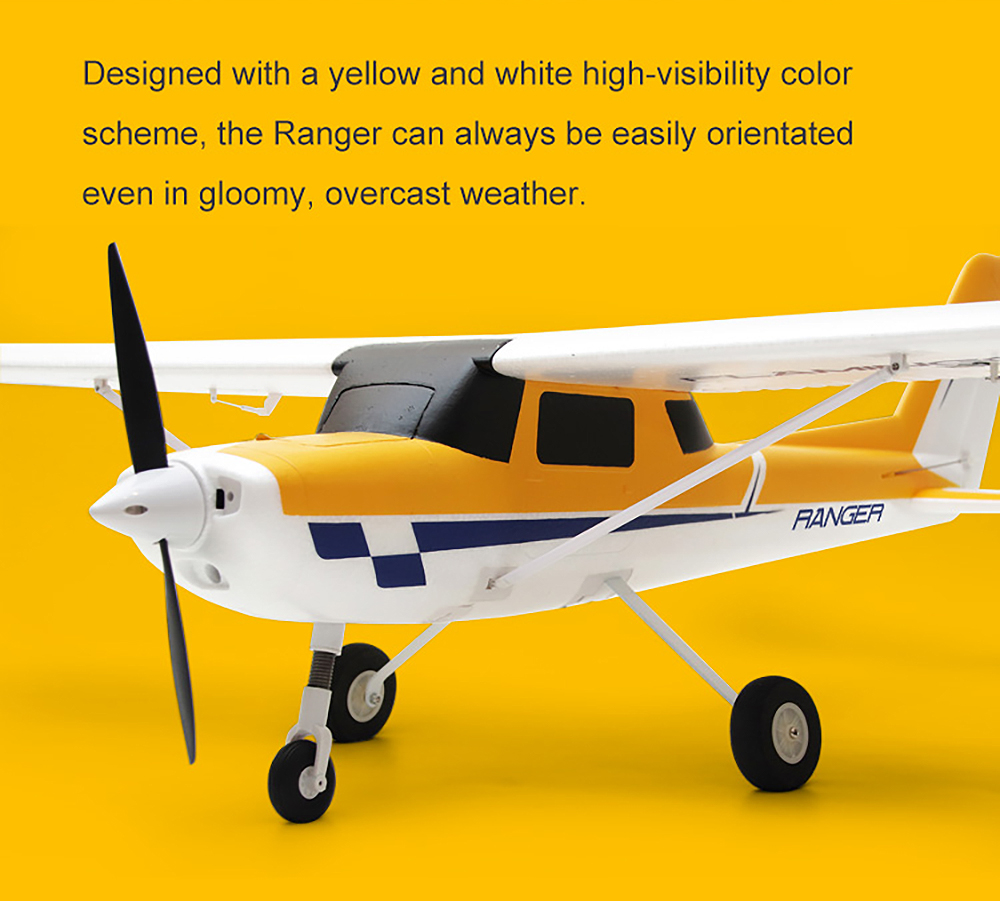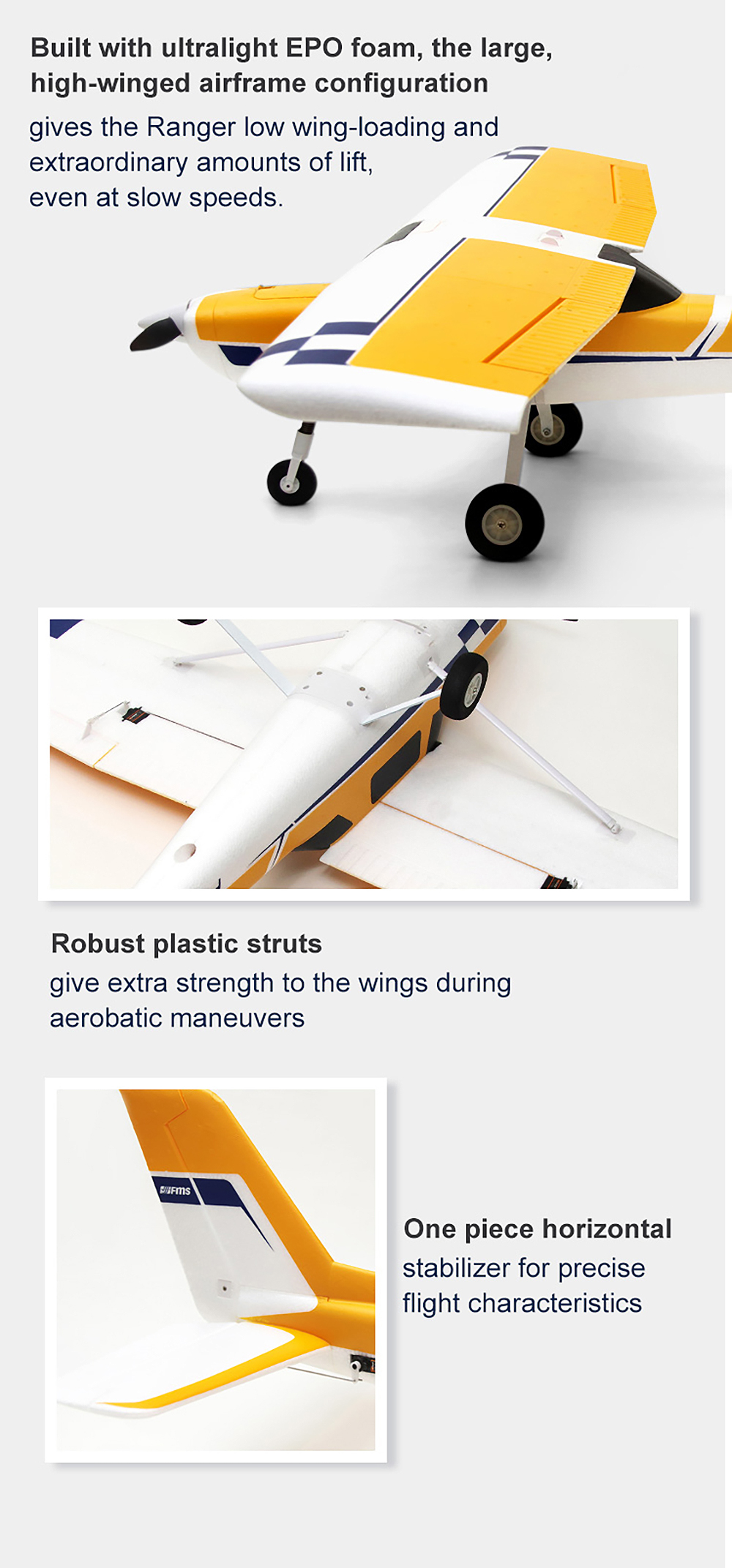 For further information: on flying your RC plane in a safe and responsible manner please check out www.bmfa.org